Welcome to Wild About Denmark
Wild About Denmark (W.A.D.) is an online introduction to visitors and tourists who want to now more about Danish nature and wildlife. Here you will find galleries of Danish animals, birds and plants.
W.A.D. is also a guide to access and use the Danish countryside and the long endless beaches. Learn about some important rules. Learn how to behave in certain situations and how to support the Danes to take care of our natural values.
Denmark has a wide variety of landscapes and areas of natural beauty waiting to be explored. The Danish sceneries contain an exceiting history but also a varity of interesting nature and wildlife – from migrating wolves to the endemic Eyebright flower (Euphrasia dunensis).
You will find answers to frequently Asked Travel Questions. Are there dangerous animals? Can I put up a tent on the beach? Can I pick mushrooms anywhere?, etc.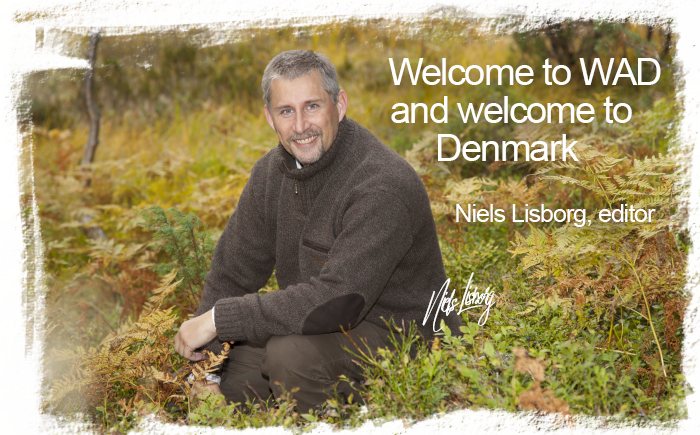 W.A.D. is run by the VisitNATURE Co.
We aim to link the VisitNATURE trademark with high standards in our products and services: "Connecting people with their natural heritage".