Introduction to the wild of Denmark
The Wild About Denmark – in short.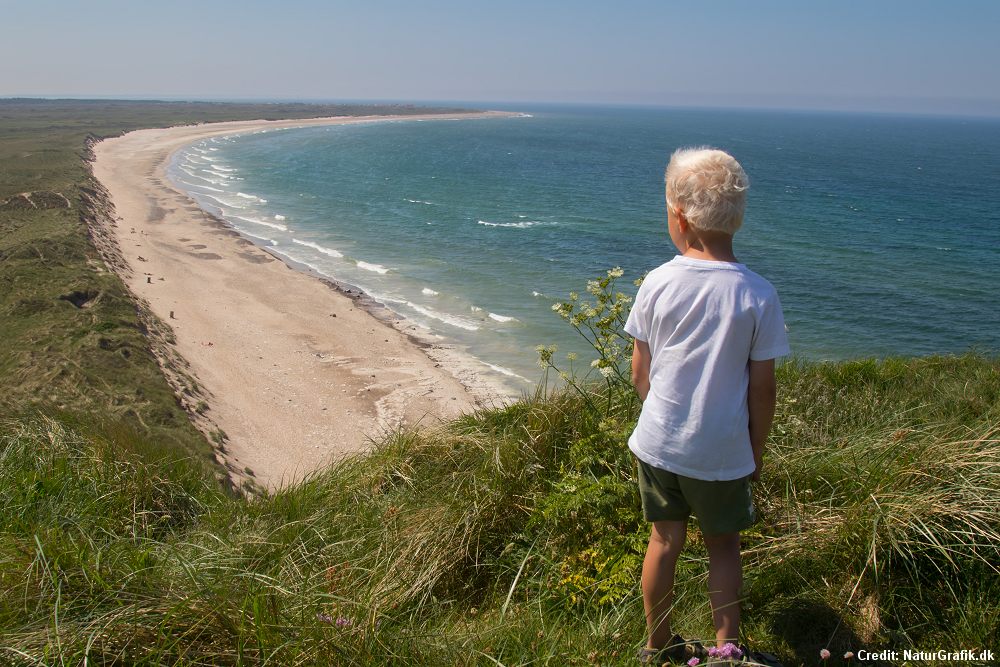 Nature and wildlife.
Denmark occupies 43,094 square kilometers and is the smallest of the Nordic countries. The landscape of Denmark is formed by the movement and melting of Ice Age glaciers thousands of years ago.
Denmark is situated between the Atlantic region and the European continent, between the saline North Sea and the brackish waters of the Baltic Sea. Because of the very changeable climate with considerable regional differences, wildlife in Denmark is plentiful and multifarious as Danish nature is the natural home for a large number of plants and animals – estimated around 40,000 species in total according to DanBIF – Danish Biodiversity Information Facility, University of Copenhagen.
Denmark consists of the peninsula of Jutland, north of Germany, and more than 400 islands, about 80 of which are inhabited. Zealand is the largest and most populated island in Denmark. Copenhagen, the capital of Denmark, is located partly on the eastern shore of Zealand and partly on the island of Amager.
The Danish coastline is all together about 8750 kilometers long with beaches, islands, marshland, mudflats, inlets and coastal meadows.
Preserved beaches.
Unlike many other countries, it is normally not allowed to build on the seashore in Denmark. This means that Denmark's coasts and beaches are preserved mostly free from constructions, hotels etc.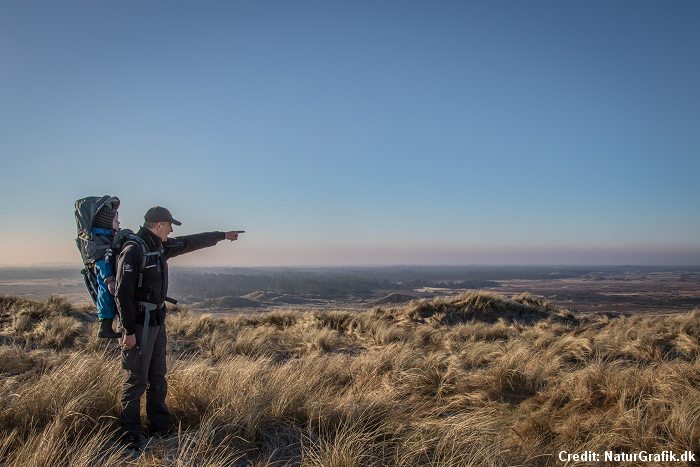 A flat fertile country.
With the highest natural point in Denmark, about 170 metres above sea level, Denmark is a flat but very fertile country where more than 60 percent of the land is cultivated. Only about 14 percent of the country is covered by forests.
Considering the size of the country and the high percentage of intensive agricultural land (one of the highest in the world), Denmark still leaves space for a rich and diverse wildlife.
Among wolves, beavers, red deers and golden eagles.
In more remote areas the Danish Wildlife includes wolves, migrating Golden Jackals, breeding eagles, Beavers and Red Deers. Wild boars are these years migrating into Denmark from Germany even though Danish agriculture is trying to eradicate the species.
88 mammal species have been recorded in Denmark including the whale species in the surrounding Danish sea areas.
Denmark is also home to an impressive number of species of birds that vary from residents, that stay all year around, to breeding birds, that spend a good part of the summer season in Denmark. The list of birds of Denmark includes 458 species. About 180 species are breeding birds.
The climate in Denmark is tempered and fairly distinct in four annual seasons.
Sources: birdlist.org, Dansk Pattedyratlas, Ministry of Foreign Affairs of Denmark, Allearter.dk.