Sleeping in the woods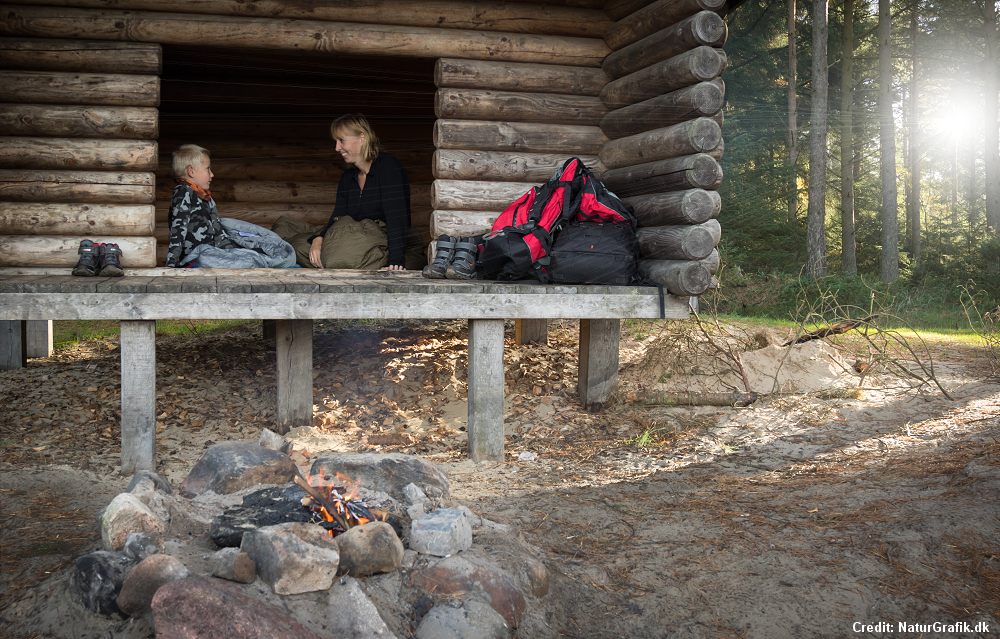 Stay overnight outside in the forest
Free camping
You can put up your tent in many of the Danish state forest areas (more than 200 forests all over the country) and stay overnight without prior permission. If you need to find a free camping site the local tourist office will be able to help you.
You may stay overnight on publicly owned natural areas on the ground in a sleeping bag, in a hammock, in a tree, or similar. You can use a rain cover or similar, but your shelter must not resemble a tent or similar. Open fires are only permitted at camp-fire sites and remember to take your rubbish home. Consider your neighbours, sensitive and vulnerable nature etc. For example, the bark on trees is easily damaged in the spring.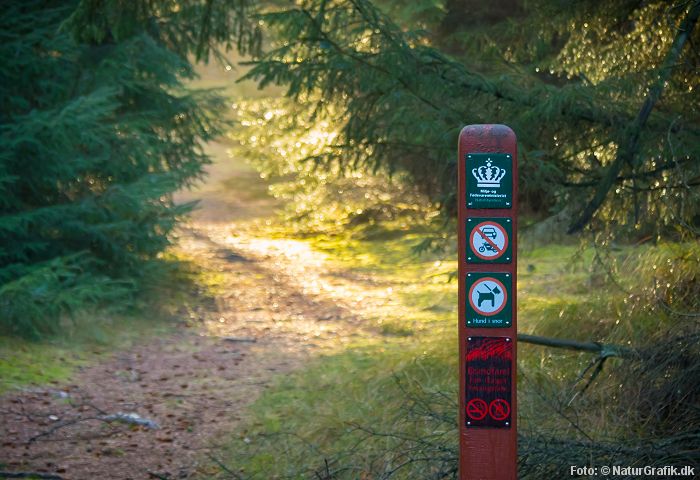 Private areas
You should always ask the owner for permission to stay overnight on privately owned natural areas, unless you are staying on a site where the owner has already given permission, for example a primitive camp site.
Source: The Danish Nature Agency.