Travelling by campervan in Denmark
Denmark is a great place to enjoy a campervan (motorhome) holiday. The roads are well maintained and the countryside is clean and safe.
It has become popular – also among Danes, to go on holiday in a motorhome – in Denmark called "autocamper".
Parking with you campervan /motorhome
You can normally always pull into a roadside layby (rasteplads in Danish) if you need a rest or break.
Campervans may park in all parking spaces for as long as the campervan can stay inside the parking lot lines. Campervans/motorhomes that are too large to park in regular parking spaces should use special marked parking spaces.
Sleeping in campers
Sleeping and resting in campers at a roadside layby is tolerated for one night, as long as you don't put up a tent or awning, table and chairs. This will be considered camping which normally is prohibited at rest areas. A few laybys are out of bounds for camper sleeping – please, look out for signs warning against overnight parking. Notice that camping is not the same as resting (sleeping) in your car.
Driving off road into public nature areas or down to the beach to sleep for the night is not legal. Please instead use one of the many campsites. In Denmark, there are many campsites with campervan (motorhome) sites with all the required facilities. See the guide and addresses here: Download (pdf)
Driving by car on paths and small roads in the public state forests is normally prohibited. Please respect the signs.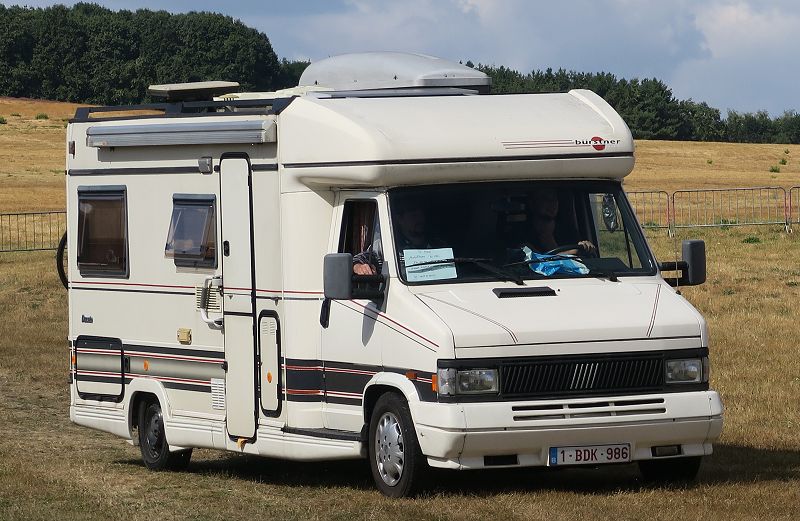 Guide for motorhomes
In private areas you can ask the owner (for example, the local farmer) for permission to park your car for the night. You can also buy the Pintrip Guide. The guidebook is exclusively for people who have a motorhome. The more than 245 hosts (season 2020) altogether have more than 620 stops, where you can enjoy the nature and some peace and quiet in wonderful, rural surroundings.
Notice:
Denmark has very strict rules against Drinking and Driving. The legal driving limit is 0.05% BrAC (Breath alcohol concentration). The use of seatbelts is mandatory for all passengers within a vehicle.
Speed limits in Denmark are normally as follows:
50 kph/31 mph in towns and cities,
80 kph/49 mph on open roads in the countryside,
130 kph/81 mph on motorways (some places only 110 kph)
Learn more about Driving in Denmark.
Source: routesnorth.com, fdm.dk.