Foraging in the Wild
Foraging in Denmark – gathering wild food in nature's pantry. You can find tasty wild plants, berries and mushrooms in the Danish nature.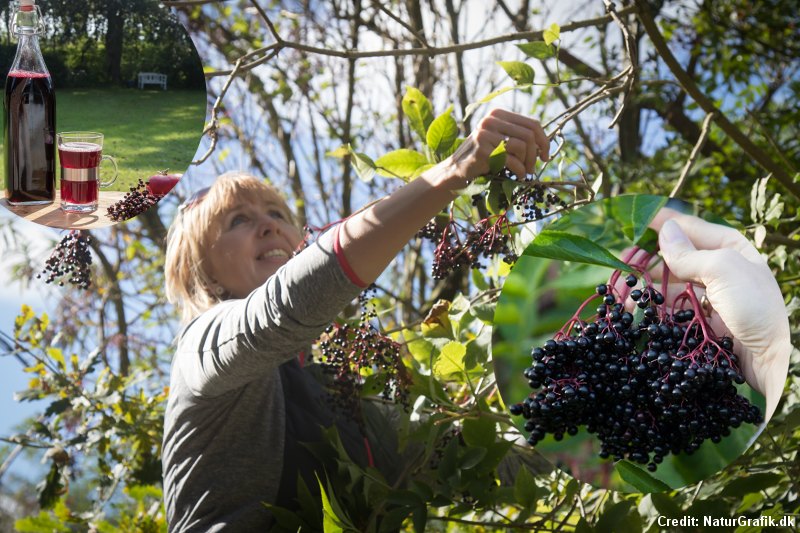 Where to forage?
Foraging in the wild is a great way to discover natural habitats. Foraging compels a greater awareness of the surroundings, and in addition you might get great nature experiences.
In private forest areas, you cannot leave the trails or roads and go foraging with out seeking permission from the landowners, however in the public government-owned forest (look for the red pole, see image below) roaming freely is allowed.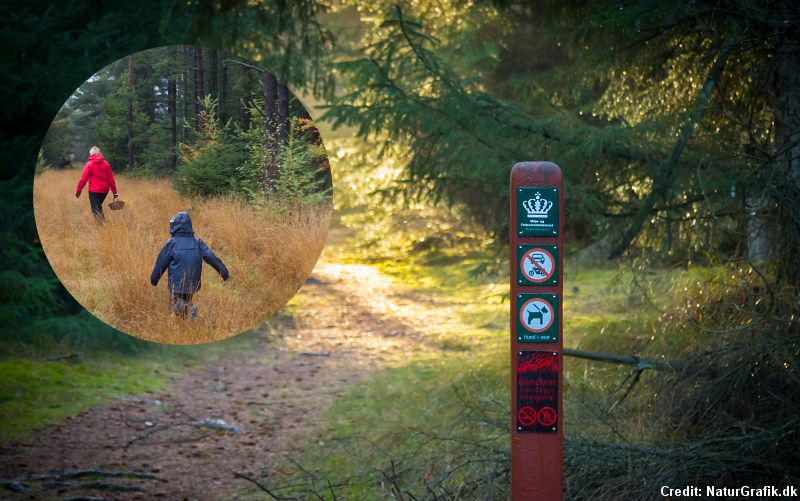 Foraging – only for personal use!
Foraging for mushrooms, nuts, berries etc. are in Denmark normally only permitted for personal use. In other words is it not legal to forage for commercial purposes and sell to shops, restaurants, road stalls etc.
This rule was adopted as early as 1241 with the Jutland Act (Jyske Lov). Back then, it was described that one must gather what one can carry in a hat. The same principle applies today. You must – for private consumption – pick and collect what you can have in a basket or bag. This of course does not apply to protected and endangered plants, shrubs and trees.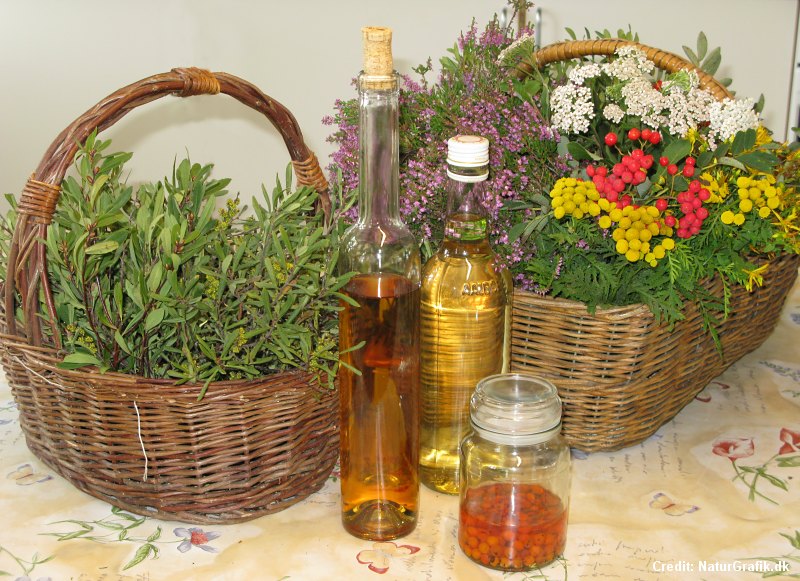 How to forage responsibly?
Here are a couple of key foraging guidelines:
When foraging for wild food in Danish natural areas, you must be able to correctly identify what you are picking, otherwise you should not eat it! The wild Danish nature also contains deadly poisonous berries, plants and fungi!
Always be sure you can positively identify what you are picking, and never eat any plant, flower, berry or mushroom you are unsure of!
Pick with respect. Only collect moderate amounts for you and your family, and not for commercial use.
Never completely strip an area as this could damage the species and deny another forager the chance to collect.
Be mindful. Take care of our natural habitats. Avoid disturbing or damaging. Do not leave your garbage and trash!
Mushrooms
Edible mushrooms are found in most Danish wooded areas. Main season is from July (starting with chanterelles) to November. Foraging for wild mushrooms can be a great outdoor experience. But make sure you do it safely!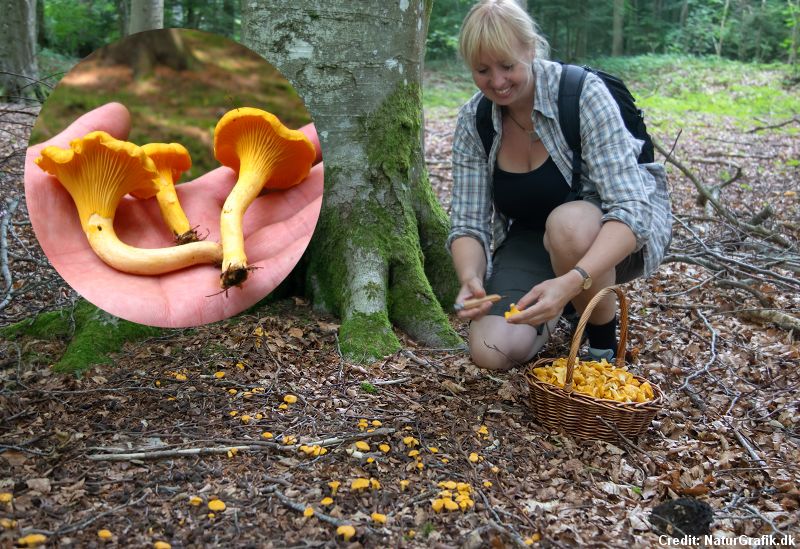 In fact, some highly toxic mushrooms can unfortunately also be highly present. It is always important to be able to recognize and distinguish both edible and toxic mushrooms.
Some inexperienced foragers can put themselves and the people they share meals with in danger. If you are foraging for mushrooms, it's of course imperative that you know the details of the mushroom you are looking for.
Some common Danish mushrooms like Death cap (Amanita phalloides), Destroying angel (Amanita virosa) and Deadly webcap (Cortinarius rubellus) are all considered to be capable of causing fatal fungal poisoning.
Only eat mushrooms you are absolutely certain are safe!