The untamed sand dunes of Rubjerg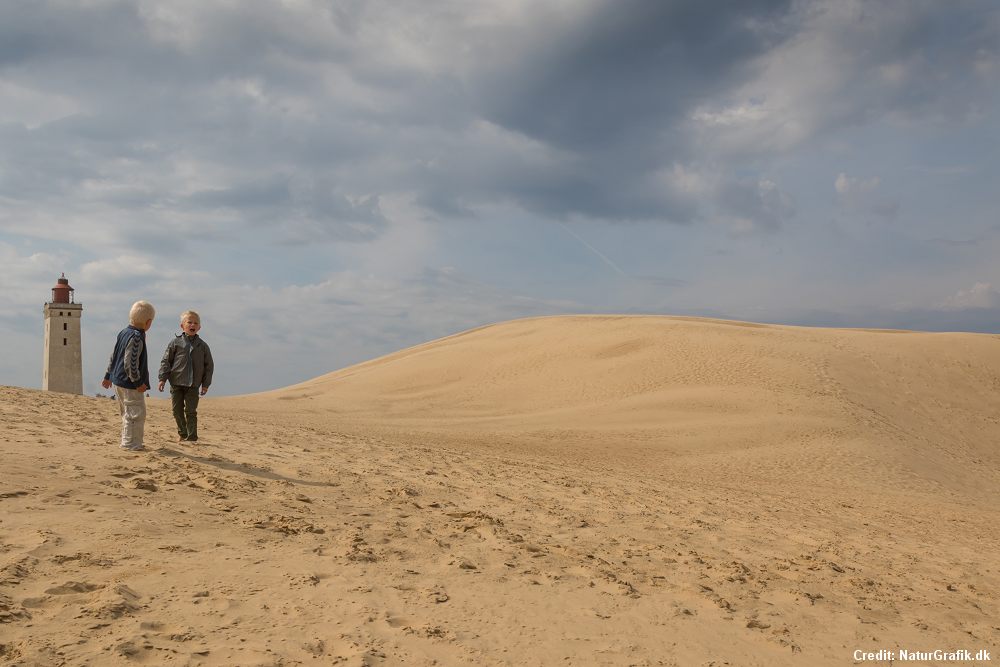 If you want to experience wild and untamed nature in Denmark then you should visit Rubjerg Knude Lighthouse. Here you will find massive hills of sand covering the area surrounding the old lighthouse.
The Rubjerg Knude lighthouse (in Danish: Rubjerg Knude Fyr) is located on the coast of the North Sea in Rubjerg, in the Jutland municipality of Hjørring in northern Denmark.
Close by the small and cozy town of Lønstrup you will find Rubjerg Knude with the high and impressive sand dunes. Some 90 meters above sea level and still growing in size.
It is a very dramatic nature scenery where the sea frequently takes a "bite" of the coastline and several meters disappears every year.
The Lighthouse was expected to fall into the sea before the year 2020 – now it has been moved 70m inland.
For about 120 years, the Rubjerg Knude lighthouse has been perched on a sand dune on the northern Danish coast, but coastal erosion from North Sea winds threatened to topple it into the sea. In 2019 the lighthouse was moved 70m inland, to give it a 40-year reprieve.
Rubjerg Knude Lighthouse is a popular excursion target for both locals and tourists. If you are travelling to North Jutland, you should not miss this opportunity to experience this historical lighthouse. The lighthouse is still open for visitors and free to enter.
When the lighthouse was built it was more than 200 m from the beach and there were no large dunes around it. Over time the sea moved in closer and the wind blew large amounts of sand up from the cliff. In the late sixties the sand dunes were so high that it was sometimes impossible to see the lighthouse from the sea. The lighthouse was first lit on December 27, 1900. On August 1st 1968 the fight was given up against the sand dunes and the sea – and the light was lit for the last time.
Sources: VisitDenmark, VisitNordjylland, Wikipedia.