Denmark's most poisonous mushroom.
"…Even the ingestion of half a sponge can have fatal consequences"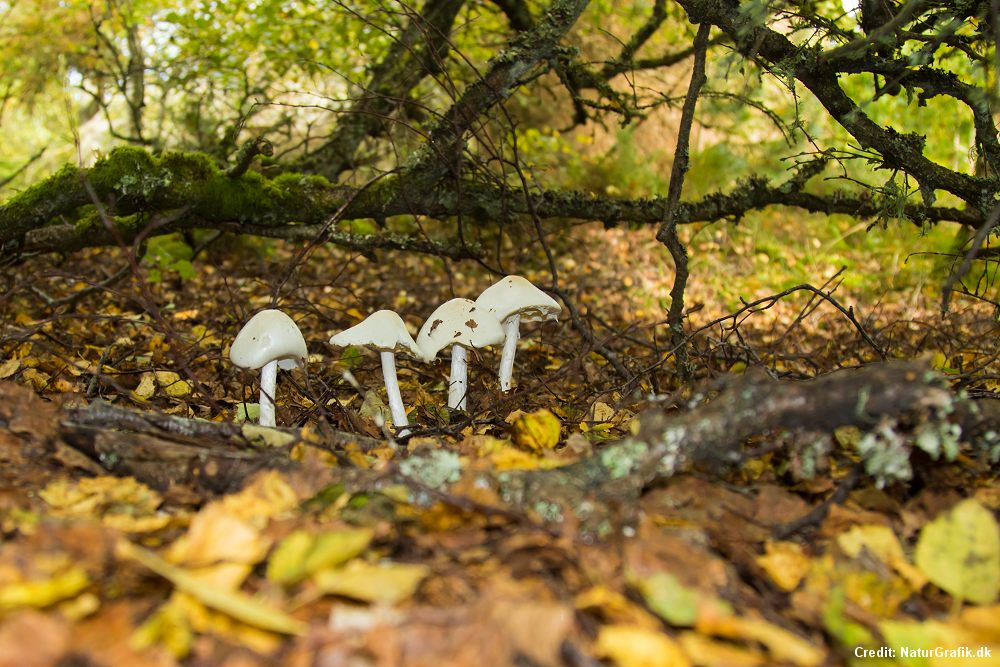 As it stands in the woods with its clean, snowy color, it looks like innocence itself. The snow-white mushroom Amanita virosa is in English known as the "Destroying Angel".
The name is very appealing because one should not be fooled by the innocent appearance of the fungus. Amanita virosa is considered one of Denmark's most toxic fungus. Deadly poisonous!
Some of the most creepy of this mildly "Angel" is that poisoning symptoms often only appear many hours later. And here it may well be too late where liver and kidneys have taken irreparable damage. Even the ingestion of half a sponge can have fatal consequences.
Confusion with edible Agaricus mushrooms
The Destroying Angel has been the cause of many deaths in Europe – including Scandinavia.
Anyone gathering mushrooms to cook and eat needs to be able to identify this poisonous amanita fungus and to distinguish between a young Destroying Angel and an edible Agaricus mushroom.
Amanita virosa can be confused in its very young stage with the attractive edible Agaricus mushrooms. However, edible Agaricus mushrooms have colored slats (from pink to brown), where the Destroying Angel has white slats.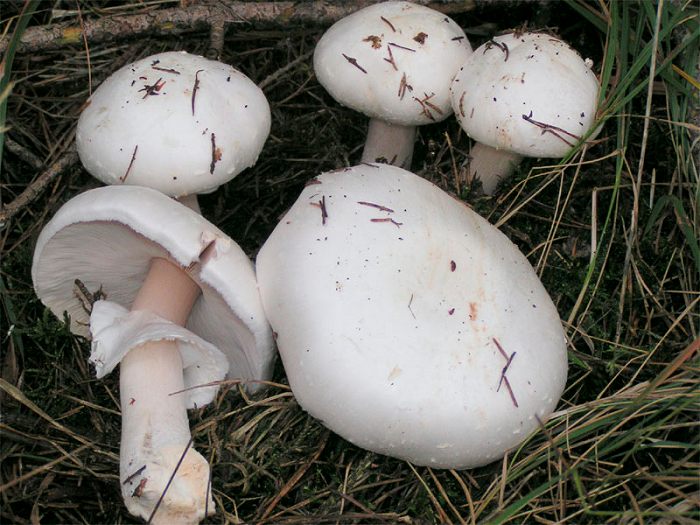 For good reasons, you should never eat fungi where there is only the slightest doubt about the identification and determination.
Sources: VisitNature.com, first-nature.com. Featured image: Credit: Miika Silfverberg, CC BY-SA 2.0, Wikipedia.