Be aware of ticks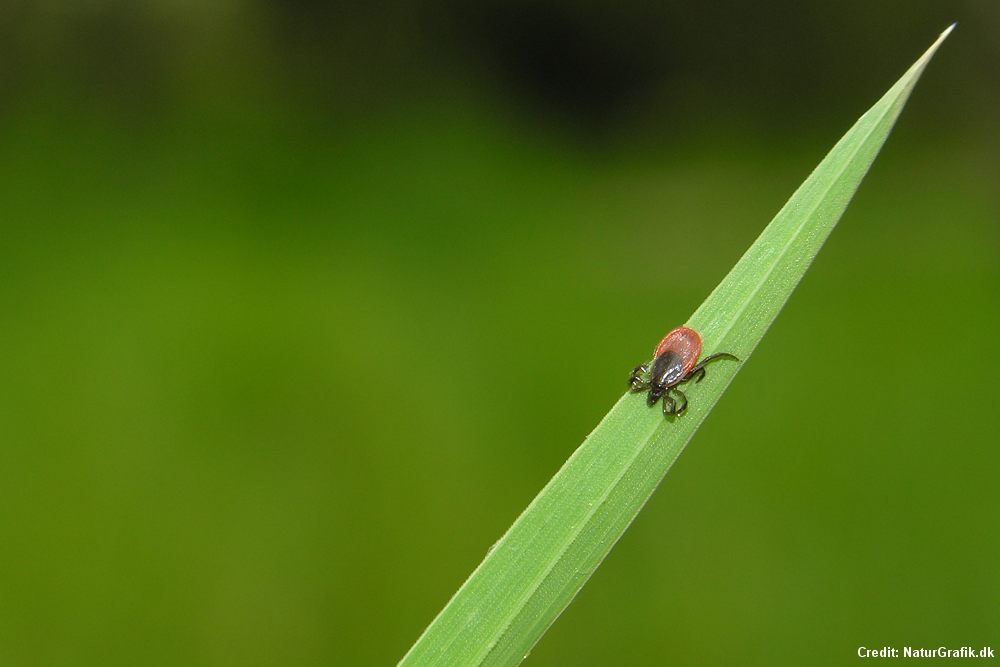 How to take precautions against ticks and Lyme disease.
The castor bean tick is found across Europe including Denmark. It may reach a length of 11 mm (0.43 in) when engorged with a blood meal, and can transmit both bacterial and viral pathogens such as the causative agents of Lyme disease and tick-borne encephalitis.
Only a very small proportion of ticks carry Lyme disease, and not all infections are severe, but it makes sense to avoid them in the first place.
Be aware of the likely presence of ticks in long grass and bracken, especially on warm, windless, humid days. Ticks are most active between April and October.
Use an effective insect repellent. Tuck trousers into socks, and wear light clothing, so that ticks can be spotted easily.
The most important thing is for those that think they might have symptoms of Lyme disease to go to the GP as prompt treatment will prevent complications. Symptoms usually take between a few days to six weeks to appear after a tick bite.
Source: Wikipedia.