Bulbjerg – the bird cliff of Jutland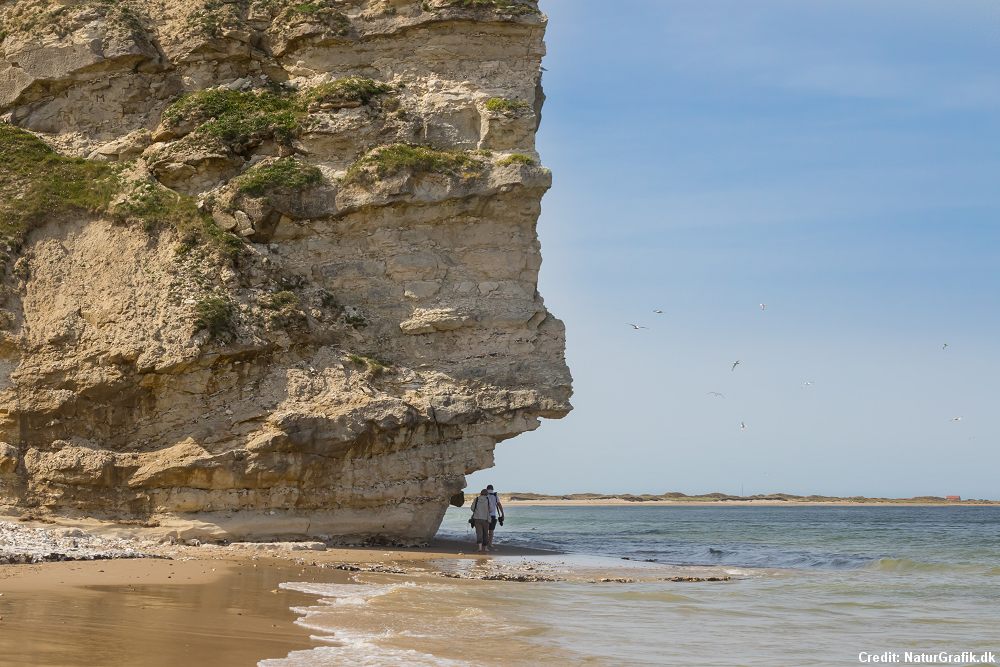 Bulbjerg is a protected nature area, and a beautiful place to visit.
Bulbjerg is a limestone cliff in northern Jutland, Denmark, facing the sea of Skagerrak. It is the only rock formation in Jutland and the only bird cliff on the Danish mainland, and as such the only breeding place of the black-legged kittiwake on the Danish mainland.
The limestone cliff is 47 meters high and provide a magnificent view over the sea and the coastal land.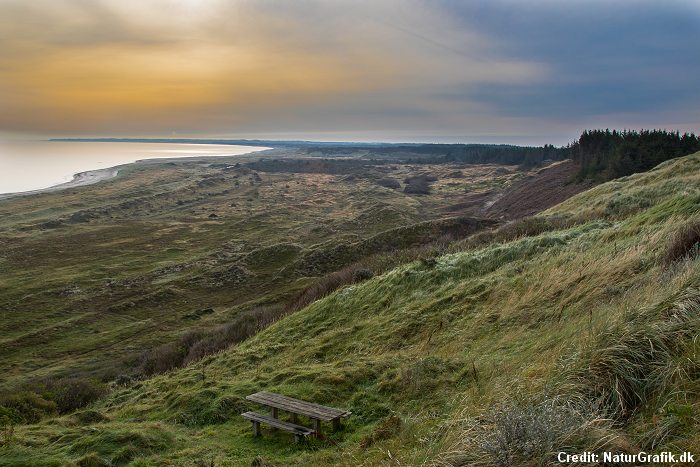 In the plantations, forest and open areas around Bulbjerg, there is a opportunity to see red deer and roe deer – the best chance is early morning and at dusk. The forest here are pointed out as one of the best Danish habitats for wolves. However, only a single migrating wolf is recorded during the latest years.
Many rare species of plants are found here including the endemic Eyebright flower (Euphrasia dunensis) and some rare Orchids.
Sources: visitthy.dk, visitnature.com, wikipedia.