The Danish Wadden Sea – one of the world's most valuable tidal areas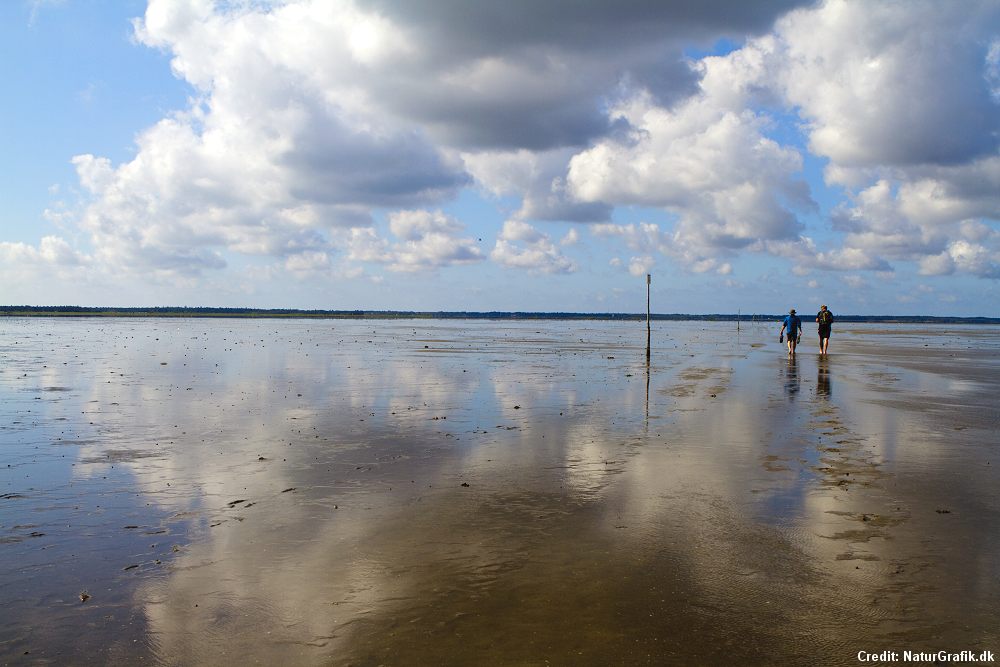 The Danish Wadden Sea is the most northern part of the Unesco World Heritage.
The Danish Wadden Sea has many particularities, making this region a true treasure chest of natural highlights, all waiting to be explored. There are many possibilities for you to explore on your own, or maybe to join the many guided tours.
Attracting millions of migratory birds.
The Wadden Sea is of particular importance because it is one of the world's most valuable tidal areas, being located in the middle of the Eastern Atlantic migratory routes. It attracts between 10-12 million migratory birds each year that use the coastline as their stopover and wintering area in northern Europe.
Watching seals.
In addition to the birdlife, this vast wetland area with its miles of precious beaches is home to Denmark's largest population of harbour seals (Phoca vitulina), with sightings throughout the summer months being virtually guaranteed. Sometimes you will also see the big Grey Seal (Halichoerus grypus, meaning "hooked-nosed sea pig"). The Grey Seal is the biggest land breeding mammal in Denmark and also considered the largest predator on land (along the beaches) in Denmark. The Grey Seal can sometimes prey and feed on large animals like harbour seals. It has also been blamed for a spate of mysterious mutilations of harbour porpoises in the North Sea.
Go for a walk on the sea bed.
No recreational activity is more characteristic for the Wadden Sea region than taking a walk on the flat side. Reveal what is at the bottom of the Wadden Sea by taking a walking tour. Twice a day – in the hours around low tide, the Wadden Sea gets dry and you have the chance to actually get there and experience how it feels like to stroll on the sea bed.
However, be aware of the tide! Please, remember the fact that some 6 hours later high tide brings the water back. You must be safe ashore before then!
The Wadden Sea is the largest, flattest and wettest National Park in Denmark. The area was appointed the status of National Park in 2010.
Sources: waddensea-worldheritage.org, vadehavscentret.dk, Visitdenmark.dk